Water Damage Repair
Broken or frozen pipes? Regional or seasonal flooding? Phoenix Restoration is ready to assist with the cleanup and repair of your water damage. We offer emergency cleanup and restoration services for homes and businesses.
Water damage is one of the most common yet underestimated forms of damage to residential and commercial properties. When not attended to immediately or thoroughly it leads to 'secondary damage'. Secondary damage is usually more expensive and inconvenient to correct than doing it right the first time. Phoenix Restoration relies on the latest moisture detection equipment, including infrared cameras to identify all moisture points. Caring for a water damage is not about 'drying the carpet'. Structural drying involves finding all the moisture, preventing secondary damage including mold, protecting sub floors, wall cavities and air handling systems.
Water damage can arise from a variety of sources – fire damage, a broken pipe, blocked drains, malfunctioning appliances, storms and other causes. It is imperative that water extraction happens quickly to reduce the chances of developing a mold problem. Areas not dried out completely can create further expenses and damage to a home or business.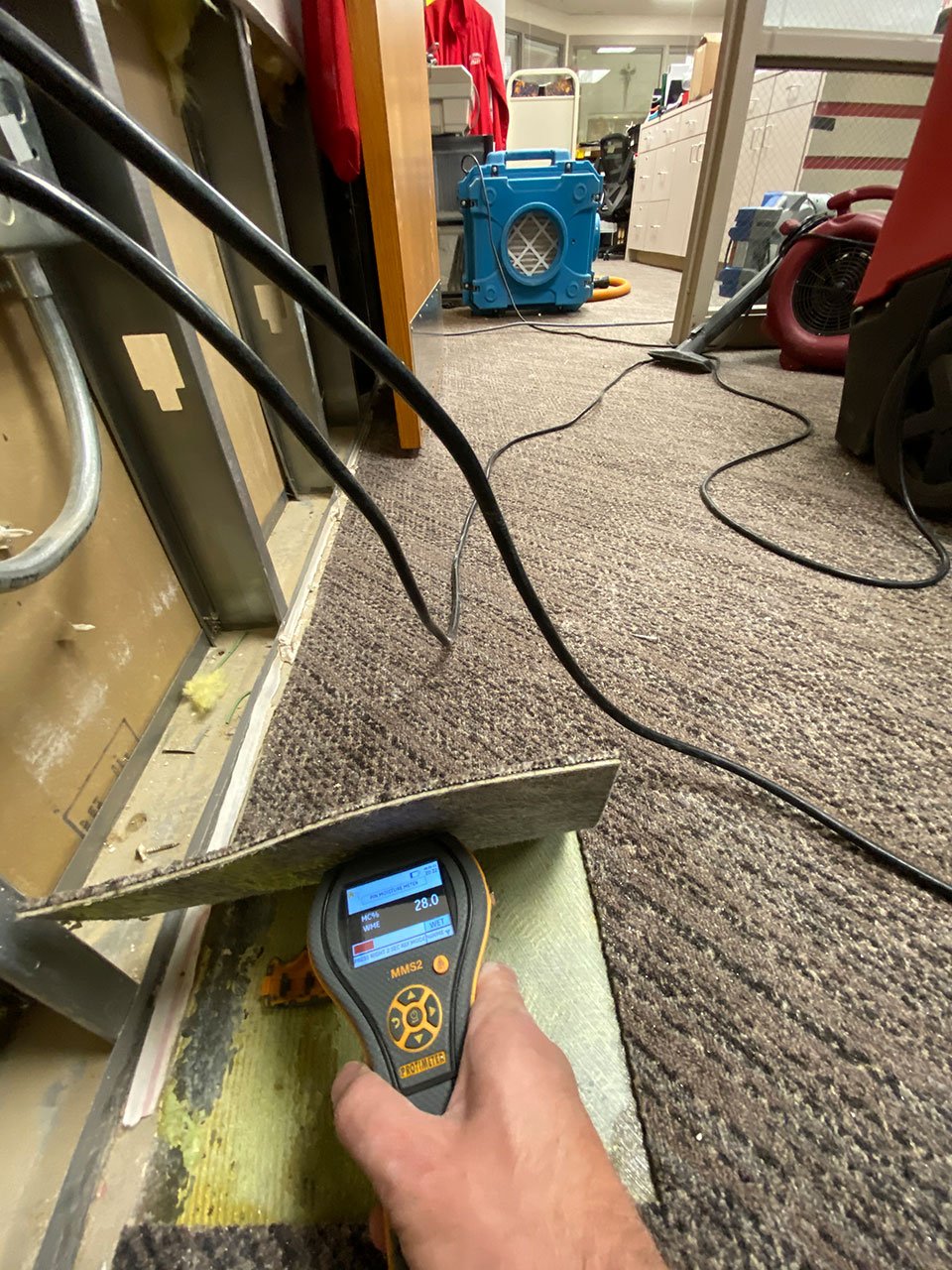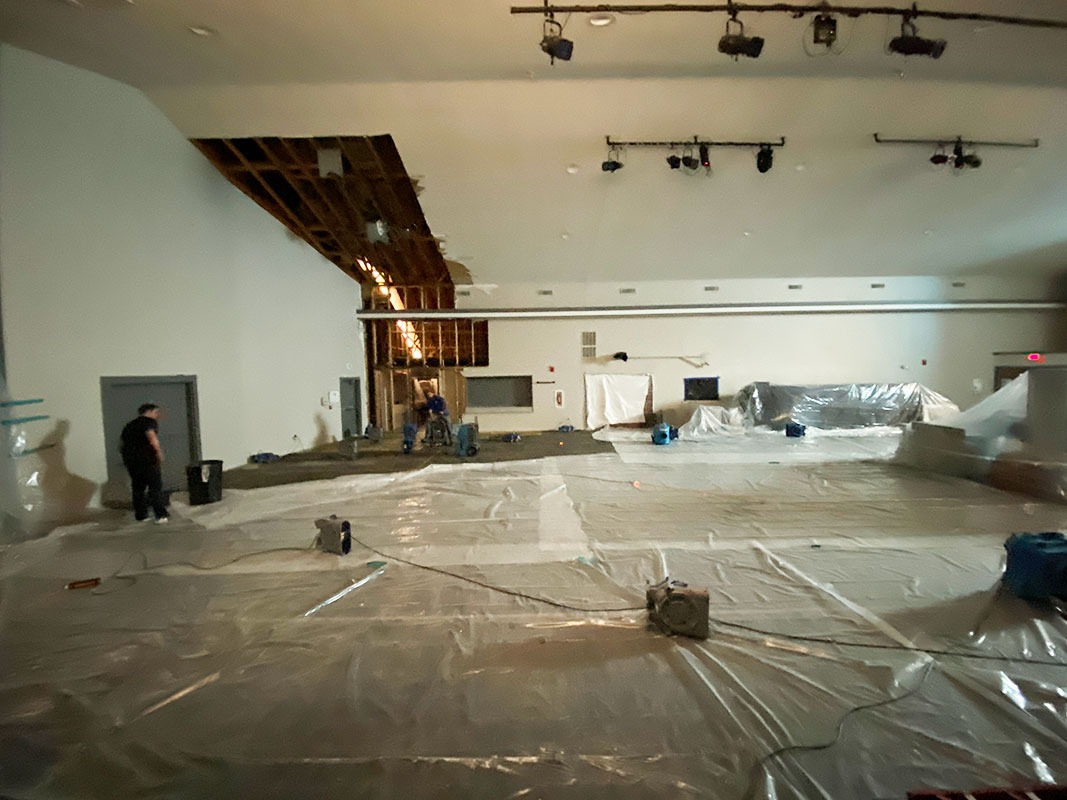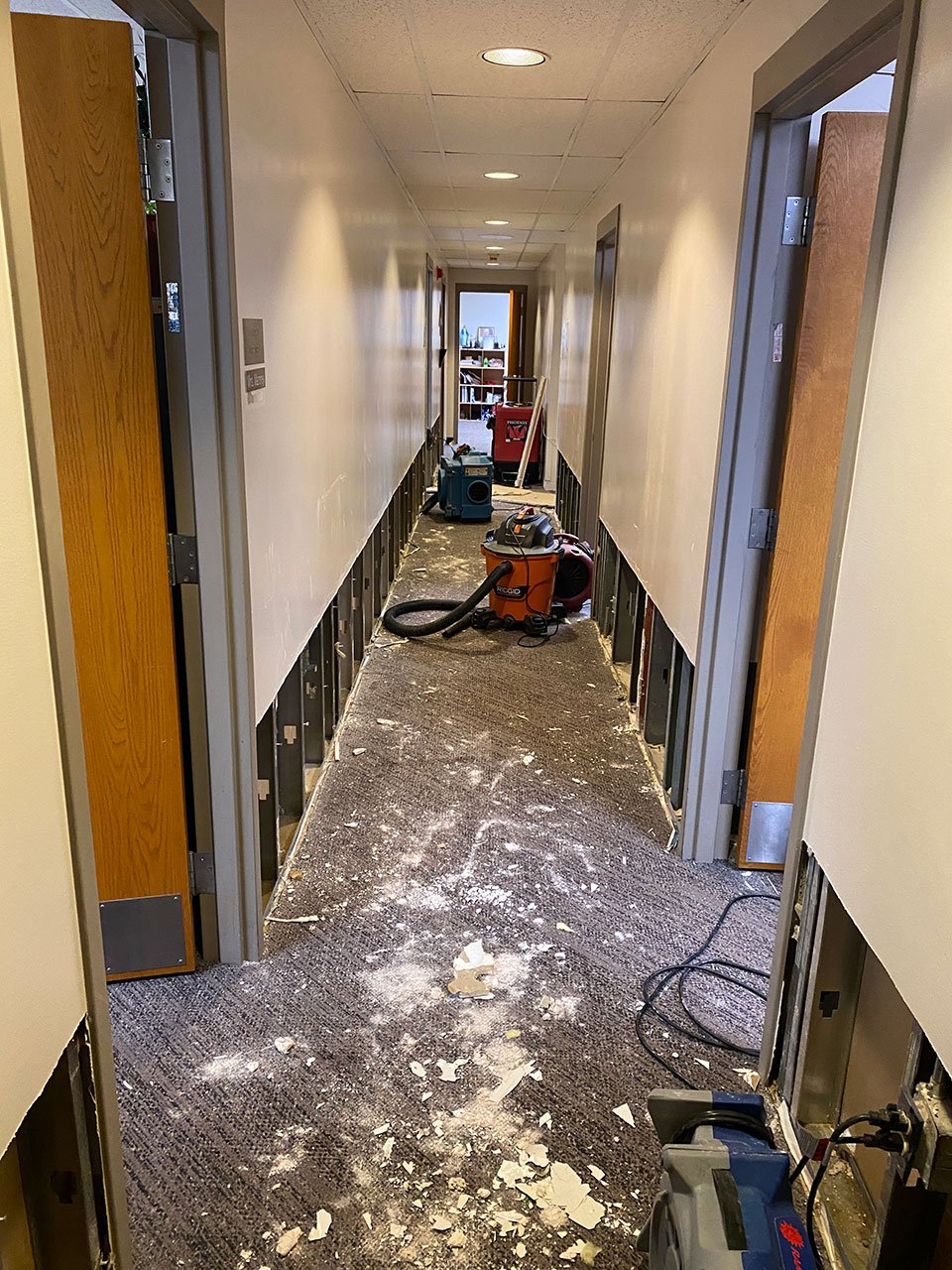 No Matter the Source,
Handle Water Damage Quickly
Phoenix Restoration works directly with insurance companies to ensure your home or business is restored to its original state. Enjoy peace of mind knowing our team is using the leading industry techniques and equipment.
Let us help you.
Water Damage Repair Services
Our professional team is ready to help with every aspect of your commercial or residential water damage restoration.
IICRC Certified Technicians
Multi-Level Commercial Structures
Infrared Cameras for Moisture Detection
Wood Floor Drying Specialists
Residential to Gymnasium, Reverse Laid Parquet Sports Floors
Trailer Mounted Desiccant Units
T.E.S. (Thermal Energy System) Units
Moisture Mapping and Drying Plans
Wet Document Recovery and Restoration
Emergency Pack Out and Climate Controlled Storage
Water Loss Restoration
Completed Projects
Get in Touch
With 24/7 availability and state of the art equipment, Phoenix Restoration will pinpoint the water damage therefore eliminating repair costs and ensuring an accurate diagnosis of the water damage.