Fire and Smoke Damage Restoration
24/7 emergency Restoration Services in Omaha, NE
Call Now
Send Message
Fire Damage Restoration Services from Phoenix
Choosing a restoration company is more than just picking someone to 'clean up' after a fire. Our highly trained, well-educated team is experienced in the restoration process of fire and smoke damage. Phoenix Restoration has hundreds of combined years of industry experience working to provide you the best fire, smoke, and soot restoration solutions. Most important is the ability to unify property owners or facility managers with insurance adjusters and their companies to provide services that our clients deserve while working within the requirements or limitations of coverage.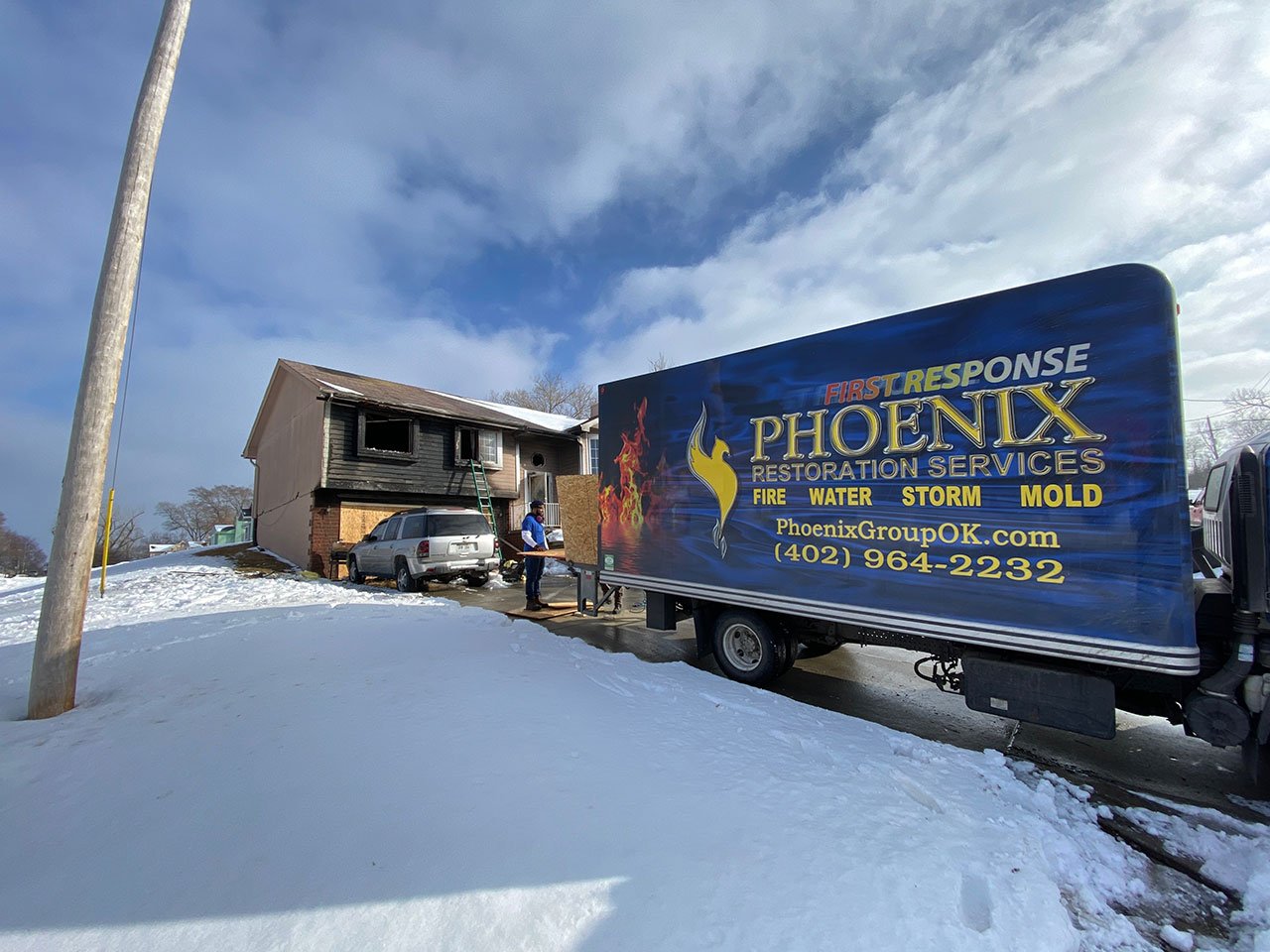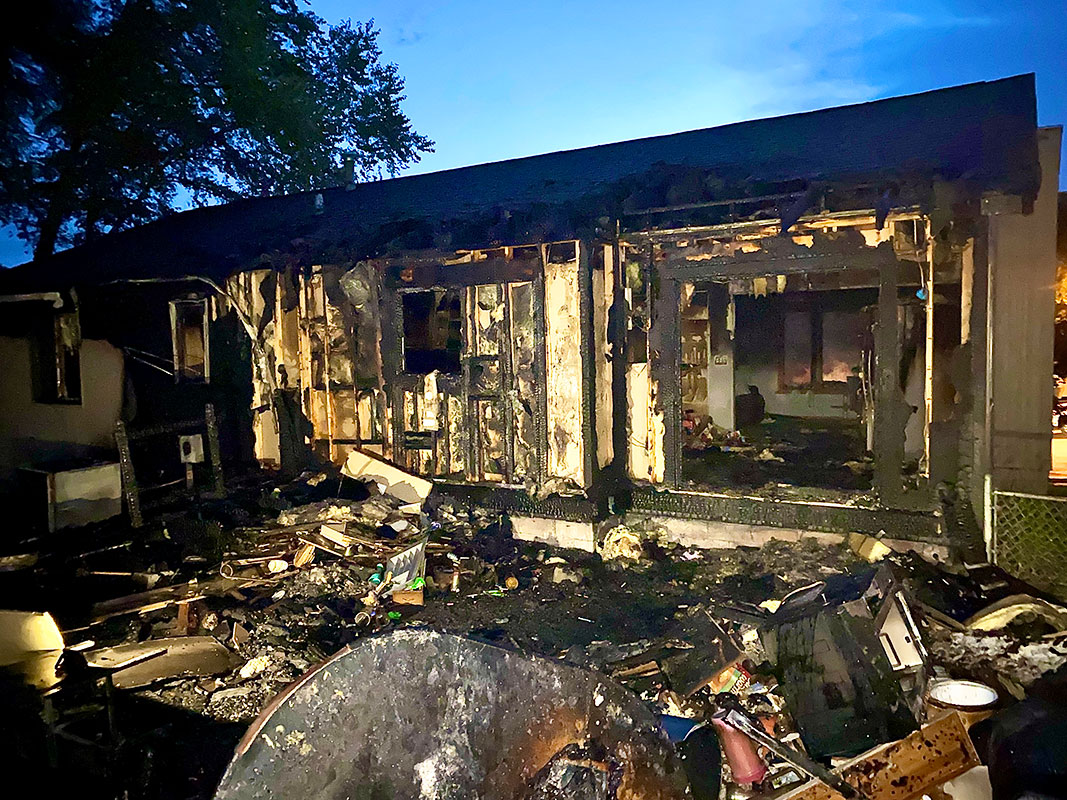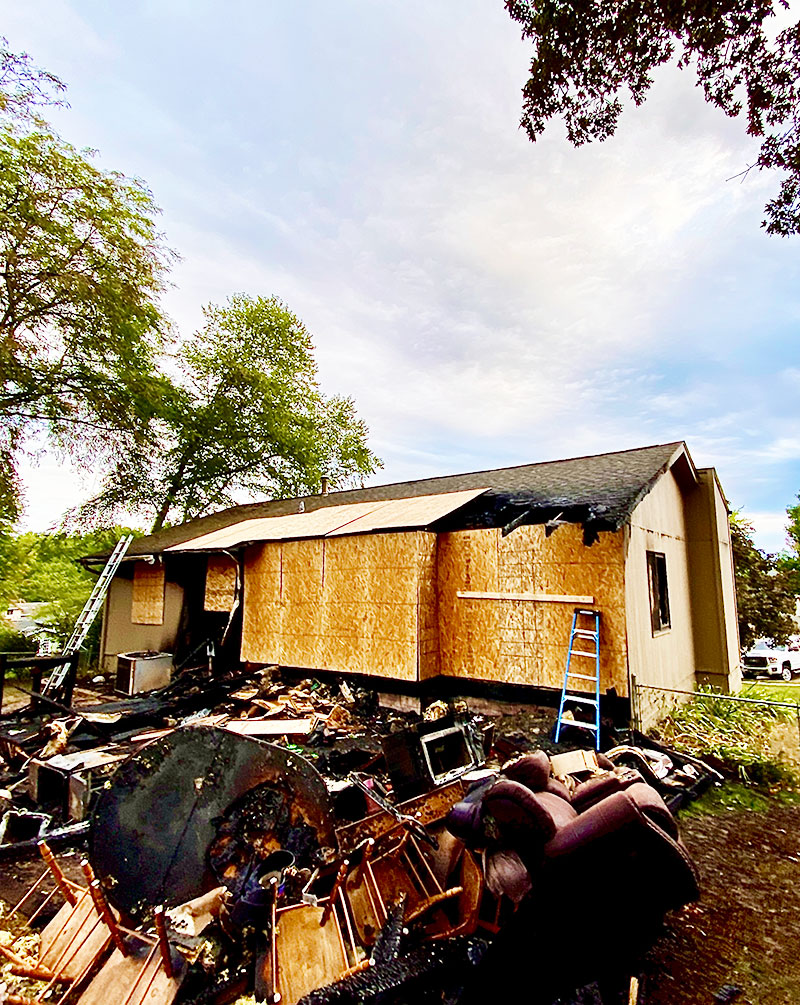 We Diagnose the Damage
and create a Plan
Using the latest training and industry standards, Phoenix Restoration will restore your home or business to its original state. From the initial inspection through project completion, Phoenix Restoration guarantees the work is performed correctly. We're ready to restore your smoke and fire damage.
Let's start the process.
On-site and Pack Out Services
Experienced and Certified Technicians in Over 15 Different Disciplines
Industry Specific Billing Software
Climate Controlled Warehouses
State-of-the-Art Equipment
Ultrasonic Cleaning Tanks for Contents Cleaning
House Fire Restoration
Before & After
FIRE DAMAGE TERMINOLOGY 
Structure Fire
Usually any fire in or on a structure is considered a "structural fire". The amount of damage does not dictate whether or not it's deemed a structural fire. Structures can be home, non-home or non-residential properties. Non-residential properties include offices, institutions, manufacturing, retail properties and more!
Salvageable vs Unsalvageable 
When going through the personal contents of your home, you will be hearing a lot about salvageable contents and unsalvageable contents. Your restoration company is safely going through the damaged items and separating what could be restored. 
Generally, non-porous items such as glass and metals are salvageable. Furniture with removable covers, fabrics, clothes, and curtains could be salvageable as long as flames from the fire did not melt them.
Unsalvageable items include: plastics, food (perishable/non-perishable), hygiene products, medicine, cosmetics, damaged fabrics/clothes. Some of these items may not appear damaged, but they absorb the most smoke and chemicals during a fire.
INSURANCE TERMINOLOGY 
Throughout the fire restoration process, our estimating department communicates with the insurance adjuster assigned to your loss. Every necessary documentation and photograph is submitted to the adjuster for their review. Here are common insurance terms that come up:
Dwelling Coverage
The dwelling is the physical structure of the property. Your dwelling insurance will cover most repairs or rebuild costs according to its limits.
Detached Structures
Detached structures or "other structures coverage" helps pay for damaged structures not attached to your dwelling. Items include sheds, fences and detached garages.
Personal Property
This part of your insurance coverage can help replace damaged items after a fire such as appliances, clothes, and furniture.
Limits and Deductibles 
The policy limit is the most your insurance will pay for a covered loss. Your deductible is the amount you will pay out-of-pocket towards a covered loss. It is always recommended that you compare repair costs with your deductible on a smaller loss.
Actual Cash Value or Replacement Cost Coverage
Actual cash value coverage helps reimburse you for the depreciated value of damaged items, while replacement cost value coverage typically helps pay to purchase a new item at today's price.
Always look into your insurance policies.
Your homeowners insurance should cover repairs and some replacements, but the limits vary. Always meet with your insurance agent to identify your limits and deductibles. Intentional fires may not be covered by your insurance
THINGS TO KNOW ABOUT FIRE DAMAGE
Do you know the common causes of structural fires?
The common causes of house fires are cooking, smoking, electrical issues, and misusing items such as space heaters. 
How much time do you have to evacuate?
Recent studies have shown that it takes about 3-4 minutes for a home to flash over! Your priority should always be to get out and dial 9-1-1. 
How long does it take to restore a house fire?
Depending on the severity of a fire, complete restoration could take 3 months to a year.
THINGS TO KNOW ABOUT SMOKE DAMAGE
Damage from a fire is not always visible!
Smoke and soot from a fire can greatly affect the structure and is not always visible. Chemicals from the fire can be absorbed into the walls, floors, and contents in the property. Always consult with your restoration company before entering a structure, especially if you have health concerns. 
Did You Know? Unaffected rooms that are connected by Air Ducts may still suffer from smoke and soot. Ask Phoenix if an Air Duct cleaning service will be right for you!
THE PHOENIX TEAM HELPS YOU RISE UP AFTER ANY FIRE DISASTER
BOARD-UP
Our team will secure your property by boarding up windows, doors, and  any openings that were damaged after the fire. This prevents further damage or theft.
CONTENTS & PACKOUT
After documentation and insurance approval, our team will begin packing out salvagable items. Homeowners must list items that are unsalvageable to ensure they are documented. 
DEMO
Once the personal contents are removed, damaged areas of the structure will be demolished. Most areas that are not burned by the fire can be restored using the proper equipment. 
REBUILD
After all the fire damaged areas are demolished, our team will oversee the rebuild of your home. The goal is to restore your home back to its original state before the damage. 
Throughout the process, you have an incredible team on your side! We're here to walk you through every step from the inspection to the insurance paperwork. We understand these disasters can be very devastating. Which is why we built a team that is incredible in every stage of the fire restoration process. Together, we can RISE UP AGAIN after any disaster!
FIRE DAMAGE
BEFORE AND AFTER
Get in Touch
Contact Phoenix Restoration Services in Omaha, NE for your fire damage and smoke damage repairs today. Get a detailed plan for your restoration needs.